HISTORY
Adesso was founded by Toyohiko Hasegawa(the current owner and CEO) in 1993 with the ambition to create and offer unique and high-quality electronic products with his over 20 years of business experience in the United States and Japan.
With nearly 30 years of existence, more than 1000 products, countless OEM cooperations with major companies, as well as a significant activity in the retail and gift business, Adesso has established itself as a reliable and creative brand in the consumer electronics market in Japan.
MISSION
Adesso strives to facilitate and enrich customers' lives by offering unique, innovative, and top-quality products at a reasonable price for the highest level of customer satisfaction. We make a significant commitment to excellent customer support to ensure the best possible product experiences.
ICONIC PRODUCTS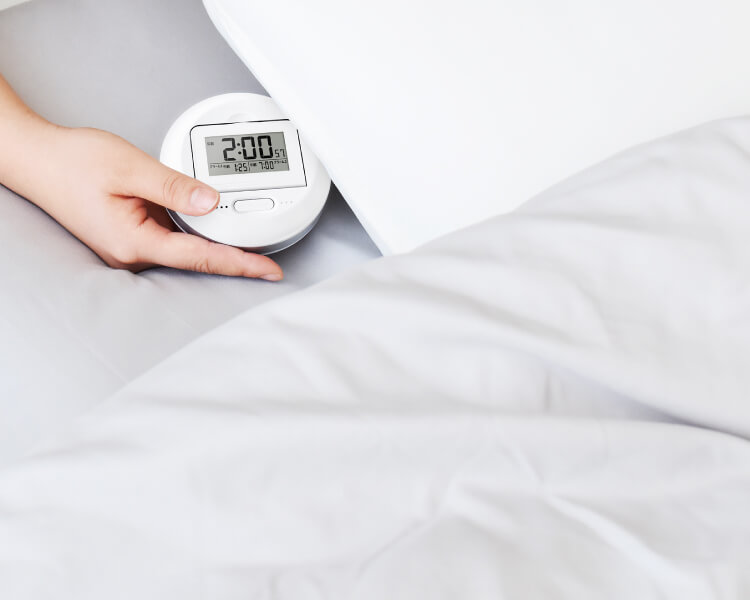 Vibration Alarm Series
Our vibration alarm items have won a ton of favorable coverage in the mass media in Japan. We have sold a total of 50,000 pcs in the last five years.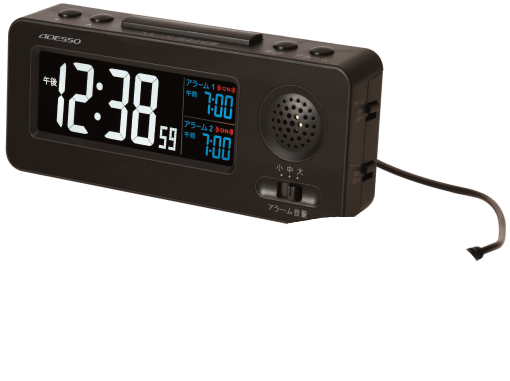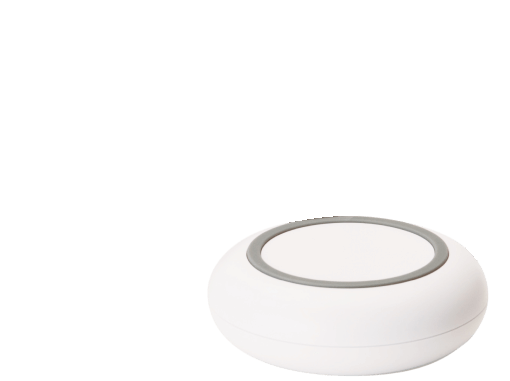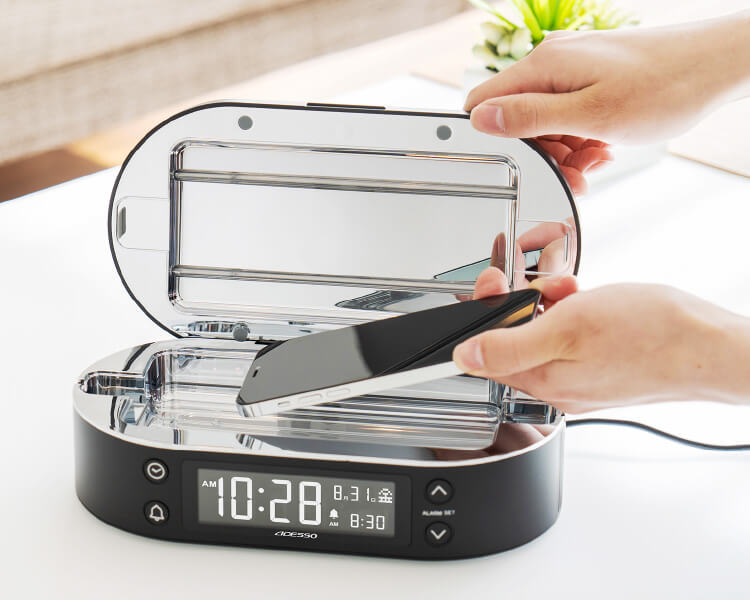 Phosh series
Phosh is an alarm clock with a phone sanitizer and USB charging port(s).
The powerful UV-C light kills more than 99.9% of household germs and bacteria on your phone in the blink of an eye.
Simply place your phone inside the Phosh before you sleep, and your phone will be completely clean in the morning.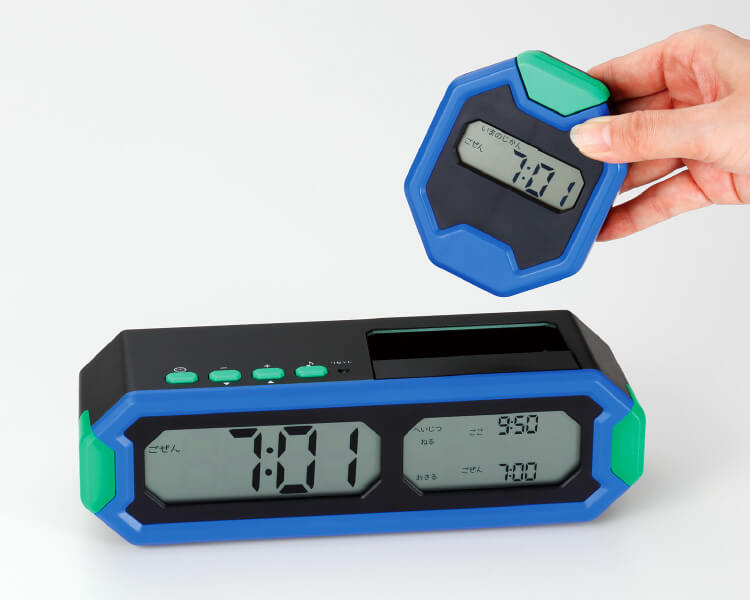 OKITE!
OKITE! (means "Wake up!" in Japanese) is such a useful item for parents whose kids are not good at waking up on their own in the morning.
This clock consists of 2 parts, the main clock placed in the living room and the sub clock that kids bring to their bedroom at night.
In the morning, the alarm will not stop until the sub clock is put back on the main clock. With this clock, parents never have to say "Wake up!!!" to their kids anymore.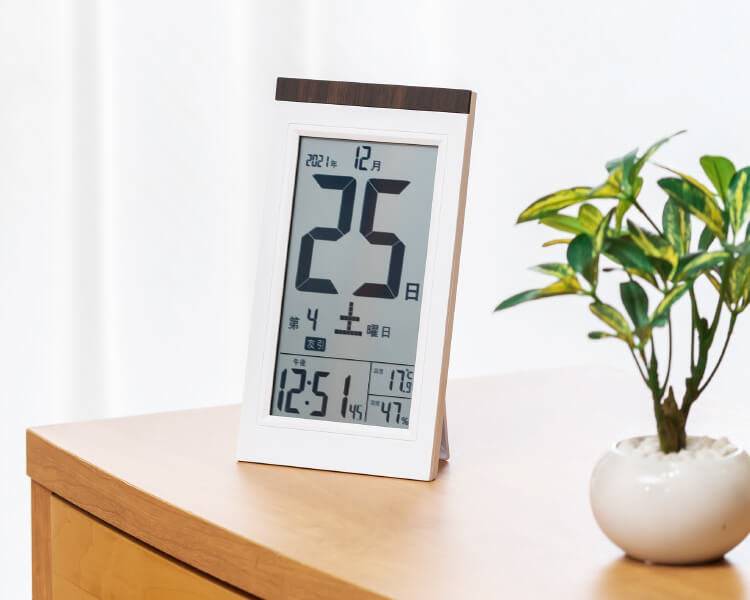 Day- to- Day Calendar
With a large and clear date display, our day-to-day calendar series is popular for senior citizens and their caretakers.
PASSION for CREATION
We believe Research and Development plays a critical role in developing a new competitive edge and the success of a business.
We don't hesitate to invest in R&D since it can act as a catalyst for introducing breakthrough products in the market. All Adesso products are developed and designed by our R&D team with a think outside the box and risk-taking mindset.
We hold countless meetings to create and offer the highest quality items at reasonable prices to the market.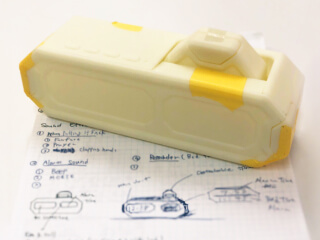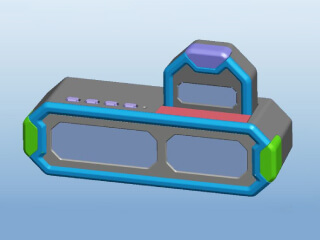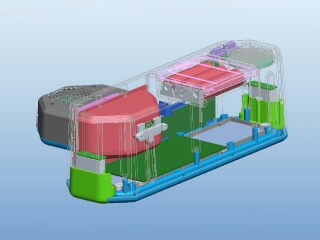 PRIDE in QUALITY
ALL Adesso products are manufactured with the utmost care and go through various and rigorous quality control measures to ensure the best possible product experience for users. We outsource productions to top-notch factories in China that we have been collaborating with for more than a few decades. Our experienced and reliable inspection facility in Japan pays close attention to every single product before delivery to make sure we offer the top quality items.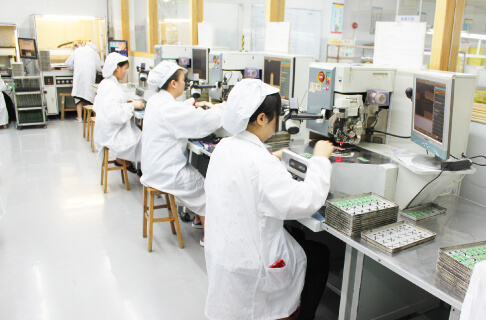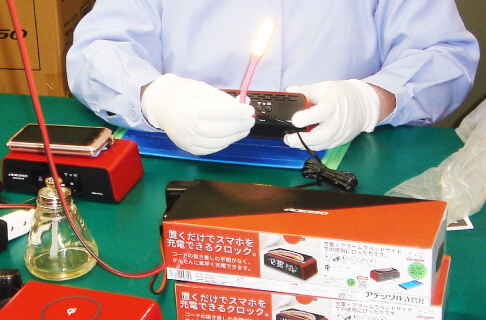 OUR MOTTOS
1. Be Creative

Continuously search for creative product ideas to fulfill people's needs

2 Quality

Never compromise on quality to offer safe and utmost quality items

3 User First

See things from the consumers' point of view

4 Challenge

Keep challenging and taking necessary risks to be the best version of us

5 Family

Create a homelike atmosphere at work that is warm and friendly
COMPANY PROFILE
Company name

ADESSO CORPORATION

Location

[ Tokyo Office ]
〒140-0013 2F, 6-17-10 Minami-Oi, Shinagawa, Tokyo
TEL 03-5762-8756

[ Osaka Office ]
〒550-0014 9F, 1-5-2, Kitahorie, Nishi, Osaka

Established

1993

Founder and CEO

Toyohiko Hasegawa

Annual Sales(2019)

1.5 billion yen

Major Items

Timepieces, Radio, Calculator, Photo frames, desk lumps

Business Summary

Product design and development, import and distribution, Quality control.